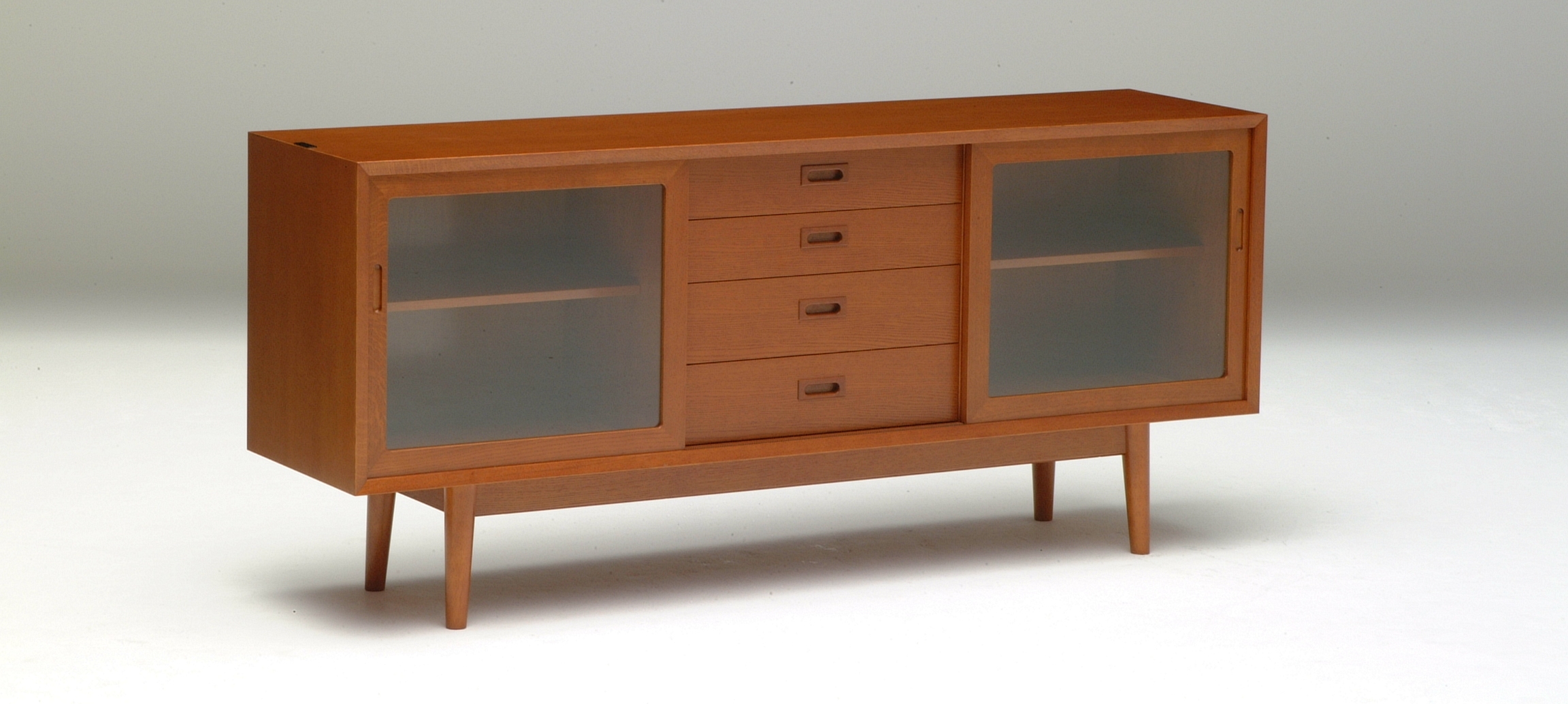 Sidebaord サイドボード
The sideboard was developed in 1972. At that time, a sideboard with a strong presence placed in a large reception area was a symbol of luxury in Japanese life. Upon reproducing, the clean design remains, and full attention was paid to details such as the drawer handles to recreate the look and feel of those days.
1972年に開発されたサイドボード。当時、広い応接間にどっしりと置かれた存在感のあるサイドボードは日本の生活の中でも贅沢感の象徴でした。復刻にあたり、すっきりとした直線的なデザインをいかし、引き出しの取っ手部分などのディティールにも徹底的にこだわり、当時の面影や雰囲気を再現しました。収納内部も全て天然木を使用しています。
W1800×D450×H800
Made In Japan
All items come with 3-Years Structural Warranty.
Note: This product requires to be indent. Please contact us for further assistance. Call us @ +65 6259 2609 or Email us @ sales@retrocolony.com
sold out
1972年に開発されたサイドボード。当時、広い応接間にどっしりと置かれた存在感のあるサイドボードは日本の生活の中でも贅沢感の象徴でした。復刻にあたり、すっきりとした直線的なデザインをいかし、引き出しの取っ手部分などのディティールにも徹底的にこだわり、当時の面影や雰囲気を再現しました。収納内部も全て天然木を使用しています。